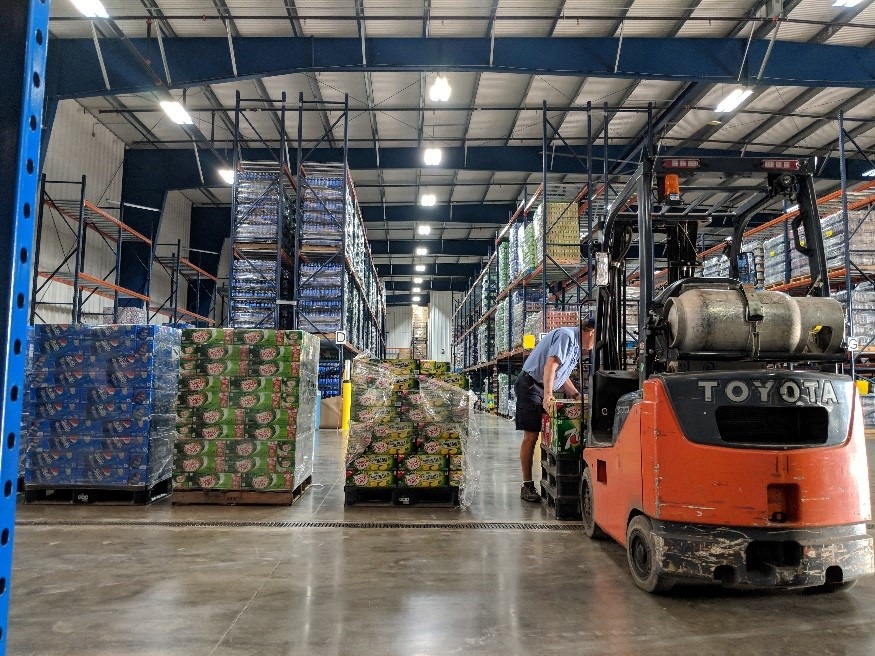 Career Opportunities
          The Blue Rock Companies are committed to quality service. We are dedicated to providing our market with the highest level of customer service through relationships built with customers, suppliers and most importantly – our employees.  We are very proud of our company and the people that work here. We provide great training and continual education, competitive pay, benefits, and a culture of reliability and teamwork. 

          We are looking for motivated and fun people to join our team.  If you are interested in a career at Blue Rock apply today.  Click the "Employment Application" link below to view and print out the application.

Please email completed application to careers@bluerockcompanies.com
                                                 or
                                mail or deliver to any of the locations listed on the contact page.
Warehouse
Warehouse employees are responsible for unloading incoming product and building loads. Our warehouse crews are responsible for keeping the warehouse clean and organized and help to ensure the overall efficiency of our operations. They will assist our route delivery people when needed and assist with stocking our products at the retail level.
Sales/Delivery
Our sales and delivery employees are responsible for keeping our stores fully stocked. Our sales staff sell in and build product displays. They must have good communication skills and be able to converse with store owners and managers. All sales and delivery employees will be trained on product organization at retail, delivery procedures and how to use our route accounting software.
Equipment Technician
Our equipment technicians are responsible for keeping our fountain dispensers, coolers and vendors in good working order. They must have an aptitude and interest in repairing mechanical equipment. Repairs occur in our warehouse or at customer locations so some travel is required.  They will install fountain equipment into restaurants and will help with sanitizing on a regular schedule.
                All positions require a valid driver's license and a minimum of a Class B license or the ability to obtain one. Heavy lifting is required. You must also be able to operate a fork lift and pallet jack. Onsite training is provided for fork lift, pallet jack and Class B license certification with supervised access to Blue Rock's equipment and vehicles for training. All other position responsibilities and training provided upon employment.